Working in partnership
It isn't just the RAF that Marshall has helped keep in the air. Throughout the 2000s, Marshall continued to win work from air forces around the world – Australia, South Africa, Spain, Thailand, Netherlands, Austria, Canada, and Denmark to name a few.
Sir Arthur Marshall

Institute of Aeronautics

In 2001, The Sir Arthur Marshall Institute of Aeronautics was opened as part of the University of Cambridge engineering department.

The Institute supports teaching and research in aeronautics, bringing together the disciplines of aerodynamics, aero-engines, structures, materials, electronics and design.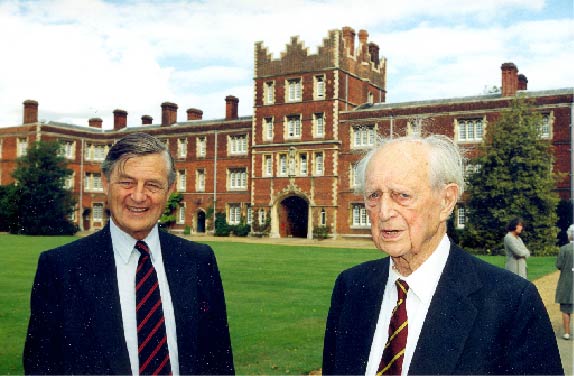 Sir Michael and Sir Arthur Marshall at Cambridge University.

Commercial

aviation

By the early 2000s, over 100 British Airways and Lufthansa Boeing 747 passenger aircraft had passed through the hangars at Cambridge.

Modifications ranged from crew rest areas, first class enhancements, interior refurbishment and even the painting of the tail fins to remove the then controversial BA logo.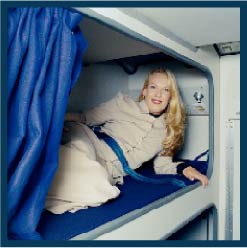 Medical expertise
Marshall's relationship with the Norwegian Armed Forces dates back to the 1970s – but it was in the noughties that we started working with them to supply field military hospitals, mobile medical units, and surgical facilities.
During the same period, Marshall used its medical expertise to build seven operating theatres for Addenbrooke's Hospital, Cambridge, including a mobile paediatric theatre unit.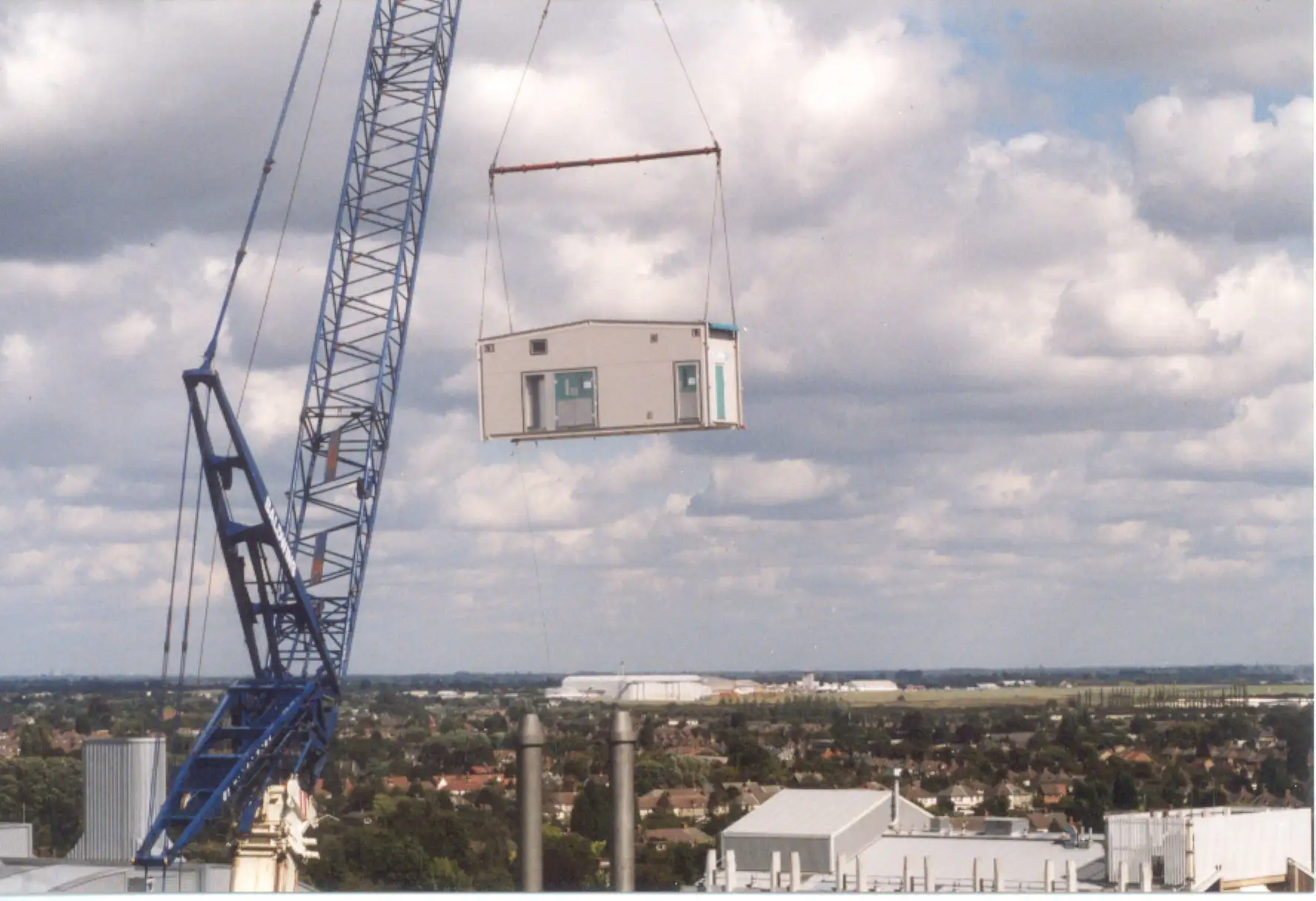 A Marshall-built operating theatre being lifted into Addenbrooke's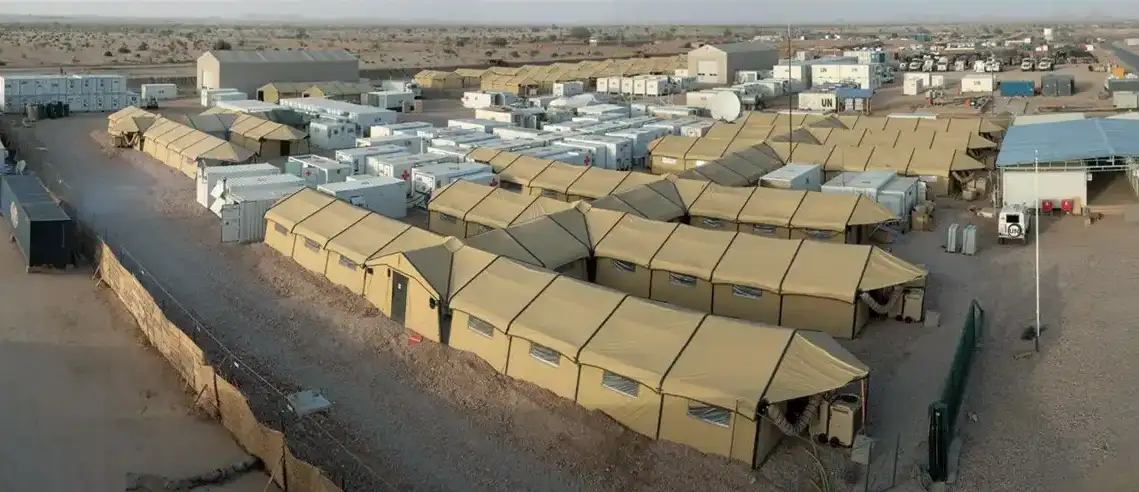 Building on the
Bond

set

An Osprey 5 hovercraft, built by Marshall Slingsby Advanced Composites, featured in the 2002 James Bond film 'Die Another Day'.
Did you know?
15 Ospreys were built and used during filming at Pinewood Studios. Three of the crafts remain in working order at the Hovercraft Museum in Hampshire.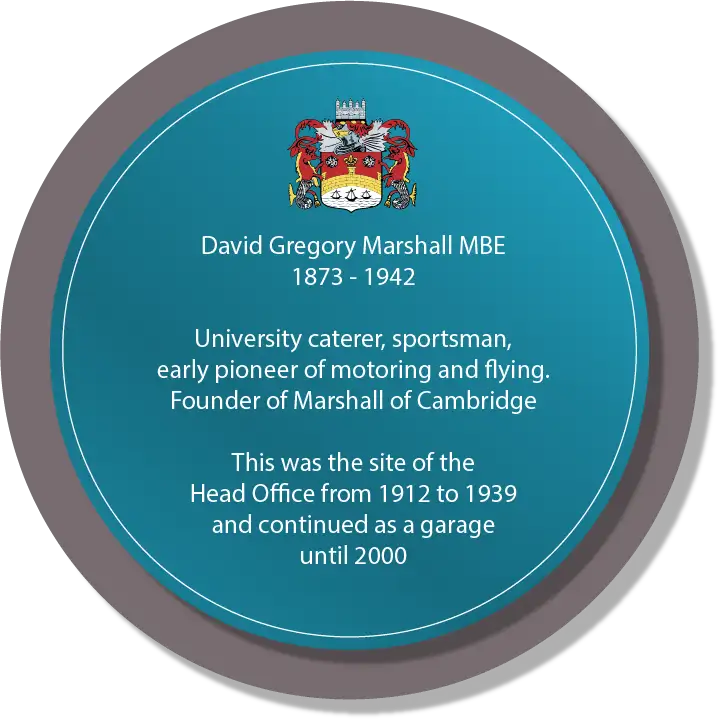 A historical site
The extraordinary life of founder David Marshall was commemorated by a blue plaque unveiled at Jesus College, Cambridge in 2002, close to the site of the original garage.
Passenger flights
In the mid 2000s, it was possible to jump on a passenger flight at Cambridge Airport, although the choice of destination was limited to … Jersey. Passenger flights to mainland Europe also started in the early 2010s – although neither service endured.
Today, Cambridge Airport supports private charter flights.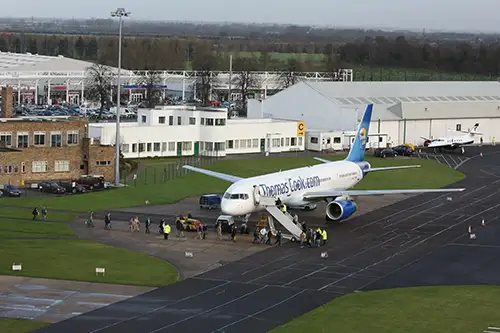 Marshall celebrates

a century
2009 saw the centenary of the Marshall Group, as well as the 80th anniversary of Marshall's association with aviation.
As part of the celebrations, Queen Elizabeth II, accompanied by HRH Prince Philip, visited Marshall, where she met employees and toured the factory before signing the visitors' book.
Her Majesty was presented with a 'cold chisel'
– the hallmark of apprenticeship training.
Marshall also held an open day at Cambridge – complete with rides, bands, and of course, lots of cars and planes.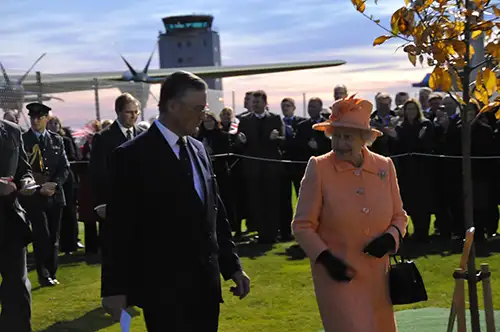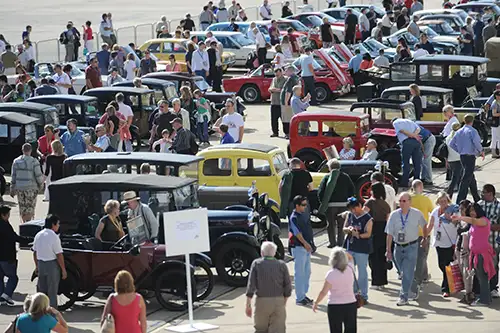 EXPANDING GLOBALLY, SUPPORTING LOCALLY
Bringing new expertise in-house
In 2010, Marshall bought Slingsby Advanced Composites Ltd – formerly Slingsby Aviation – based in Kirkbymoorside, North Yorkshire.
Founded in 1931 and known historically for gliders, the company designs, produces and supports complex composite structures for ships, submarines and aircraft.
Contains public sector information licensed under the Open Government Licence v3.0.
Expanding internationally
In 2014, Marshall opened a new office in British Colombia, Canada, strengthening its presence in the country.
Today, Marshall businesses operate from three separate locations in Canada, and there are plans to expand further in North America.
Marshall also operates from the Netherlands, France, the USA and the Middle East – not bad for a business that started in a stable.
Did you know?
In 2012, Marshall featured on the BBC when a Dutch ferret was found roaming in one of our hangars in Cambridge. The ferret, nicknamed Vincent, was originally thought to have hitched a lift on one of the The Royal Netherlands Airforce's Hercules – but the truth was much more prosaic: Vincent had escaped from a home in Cherry Hinton.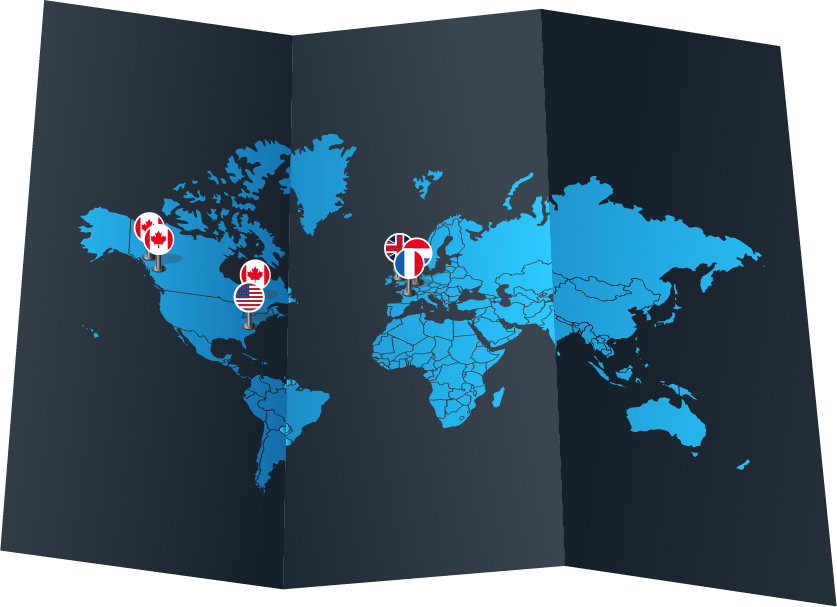 A
life-saving


partnership

Cambridge Airport became one of two homes of the East Anglian Air Ambulance, an emergency service covering Norfolk, Suffolk, Cambridgeshire and Bedfordshire.

In 2015, HRH Prince William joined the Air Ambulance service as a helicopter pilot, flying medical crews to life-saving missions for two years. He was occasionally spotted buying lunch in the Marshall cafeteria!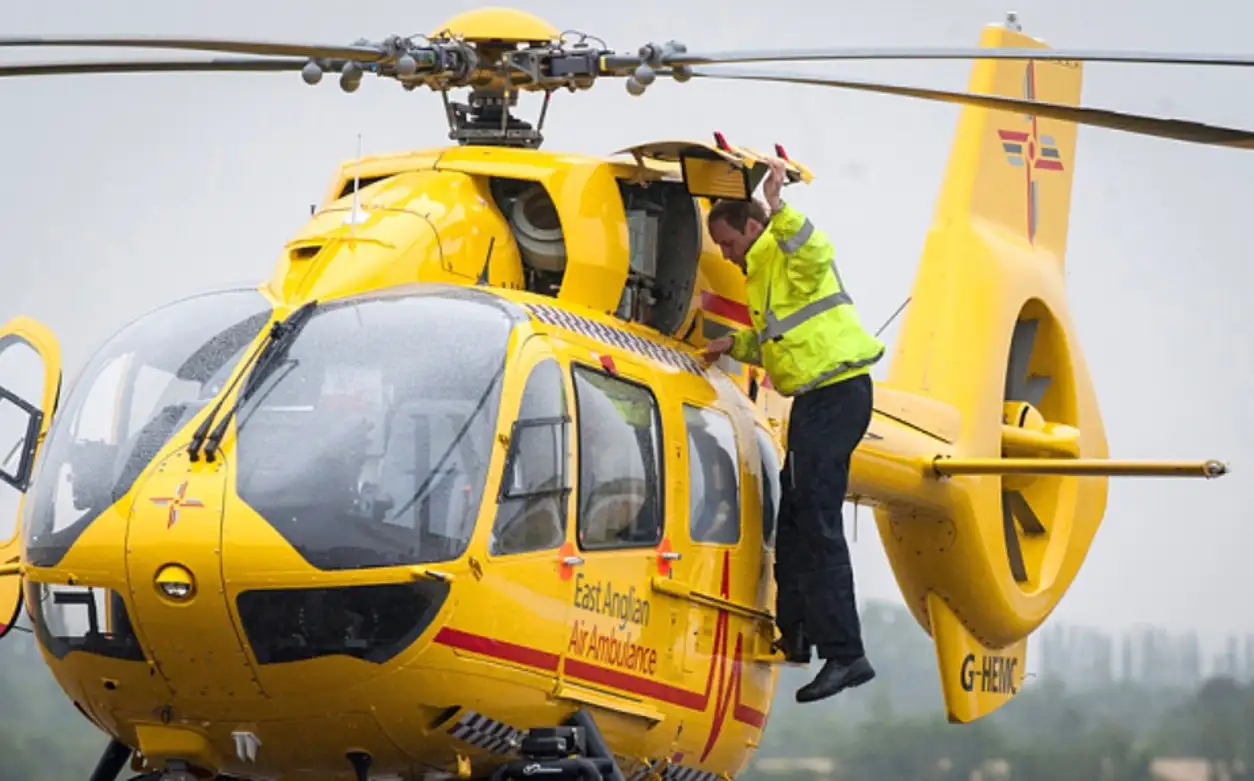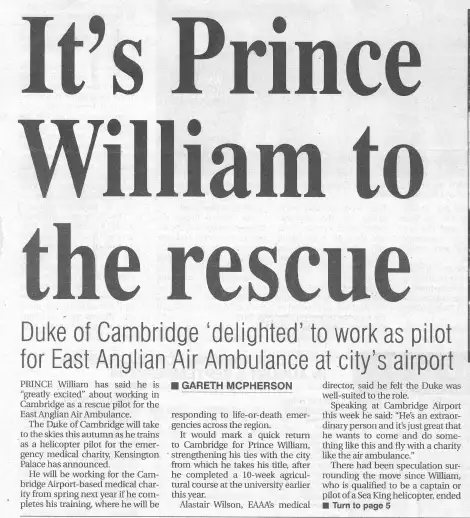 Motor group
floats
In April 2015, Marshall floated its Motor Holdings business on AIM, the London Stock Exchange market for small and medium size growth companies. The flotation raised £37m to invest in acquisitions and operations. Marshall Group retained the majority shareholding.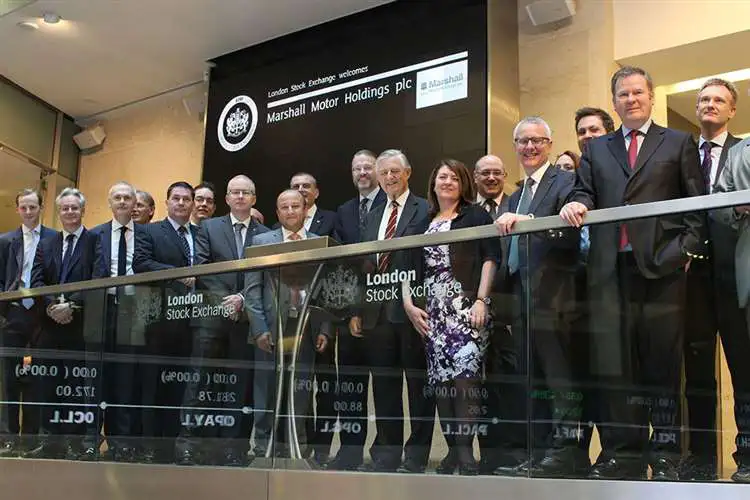 Supporting the future

of STEM

Along with two other well-known Cambridge businesses, ARM and TTP, in 2015, Marshall invested in LaunchPad – a platform designed to engage and inspire children to pursue STEM (science, technology, engineering and maths) careers, supporting the future growth of skills and jobs in Greater Cambridge.

In any given year, over 6,000 children will participate in Launchpad at over 150 free events.
Next-generation
home building
Marshall partnered with award-winning housebuilder Hill to begin the construction of Marleigh, a new community on land on the north of Newmarket Road, Cambridge, featuring a primary school, nursery, sports facilities, allotments as well as 1,300 homes. The first residents moved in in 2020.
Did you know?
The Marleigh development is full of nods to the area's engineering heritage, such as these bike racks.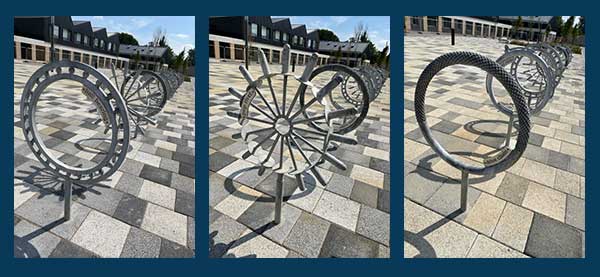 Building

extraordinary


futures

Launched in 2020, Marshall Skills Academy builds on our proud reputation for training the best fitters, technicians and engineers in the industry – both for Marshall and also other aviation businesses.

Over 200 apprentices train each year with Skills Academy, many of whom come from Cambridgeshire and its surrounding counties, with some relocating from further afield to take advantage of the unique opportunity.
Did you know?
Marshall apprentices regularly compete in the international 'Skills Olympics', and, as well as national winners, we've produced one world champion.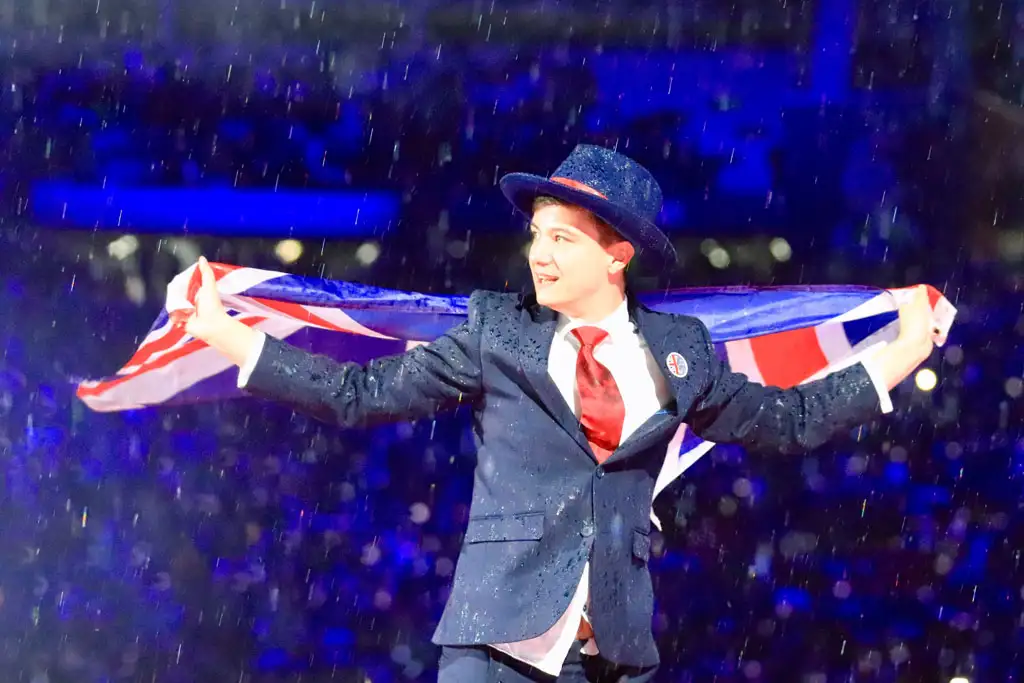 World Champion 2019, Haydn Jakes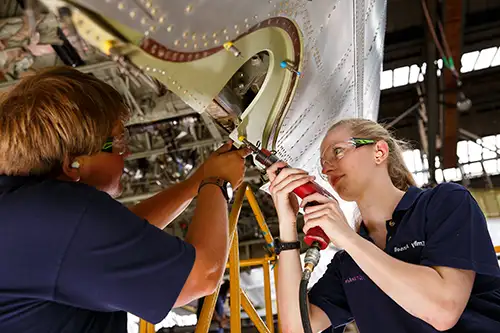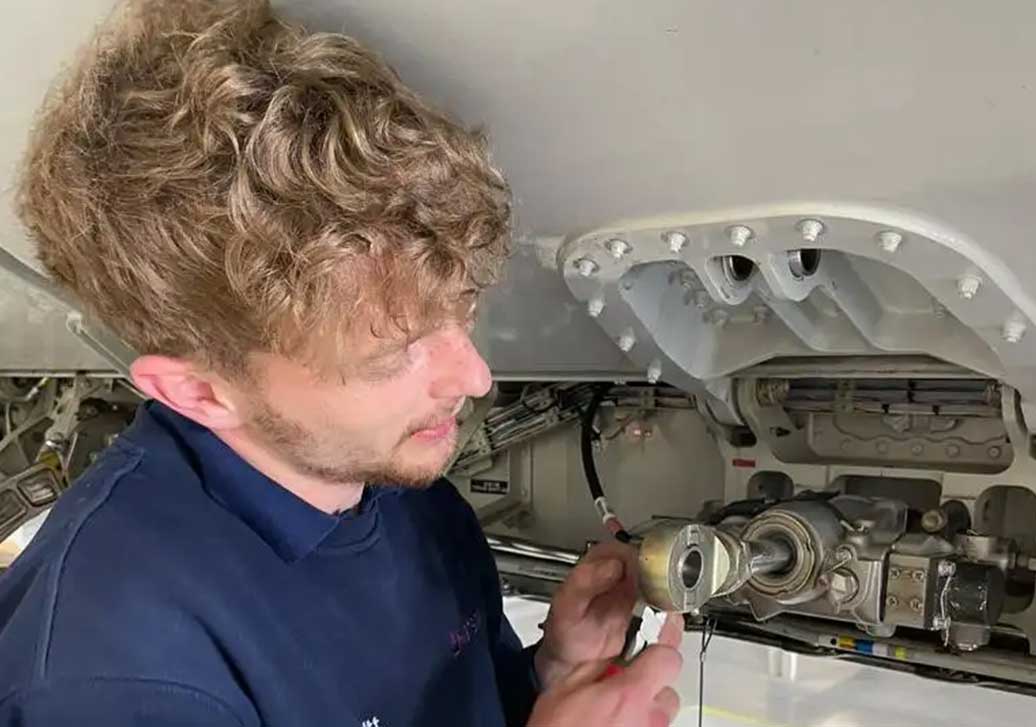 Start-up
to save the planet
To stay at the forefront of innovation in its industries, in 2020, Marshall launched Futureworx, a dedicated business focused on harnessing emerging technologies to solve customers' problems, support local communities and protect our planet.
Did you know?
One Futureworx innovation supports the offshore wind industry with cutting-edge robotics and data.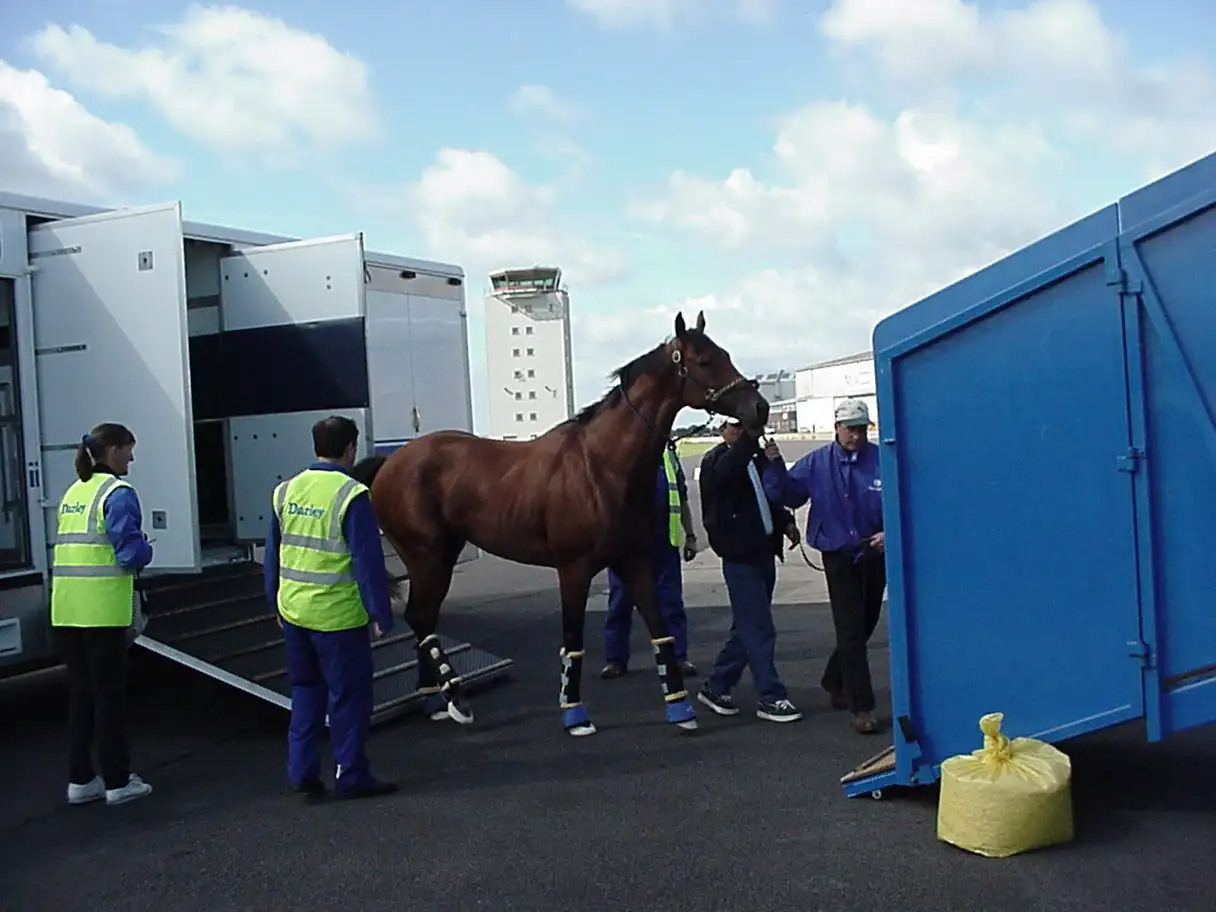 Flying horses
Cambridge's proximity to Newmarket, the home of horse racing, means that some of the most illustrious passengers to travel through Cambridge Airport have four legs, not two.
Did you know?
Cambridge Airport featured in an advert for EE broadband when Kevin Bacon oversaw air traffic controllers based in a family home safely land a plane.
A
new chapter

for motor group

In 2022, Marshall sold its interests in the Marshall Motor Group to the Constellation Automative Group, well known for its brands like WeBuyAnyCar and Cinch. The sale ended over a century of Marshall's involvement in the motor trade – but created new opportunities for the Motor Group to flourish in the increasingly digital world of car sales.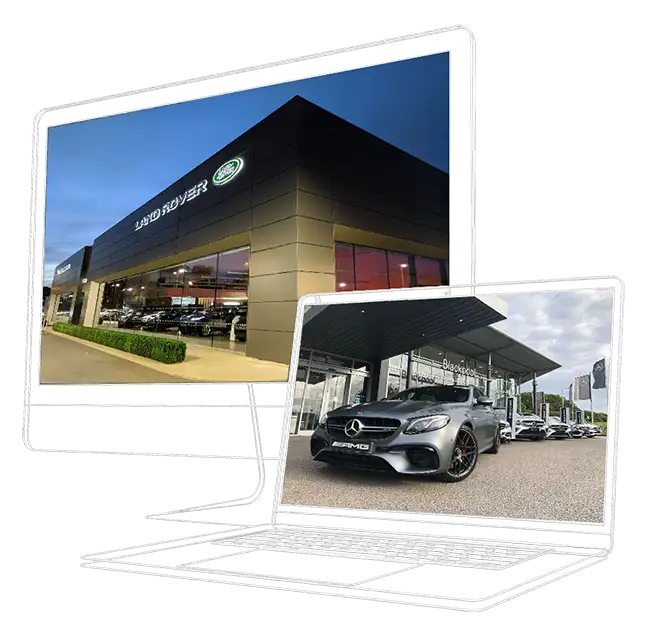 Celebrating

50 years

2022 saw Marshall Fleet Solutions celebrate its 50th year of keeping Britain's supply chain on the road.

In the same year, the company invested in a 26,000m² flagship depot in Tamworth, West Midlands, purpose-built to support the 24/7/364 needs of its customers.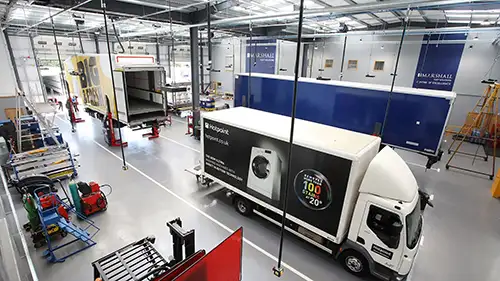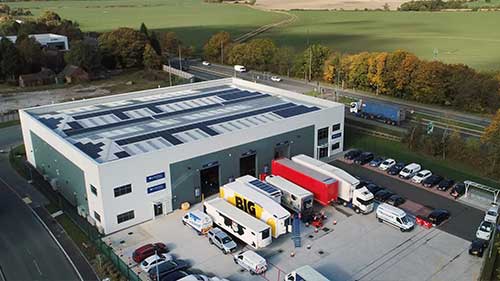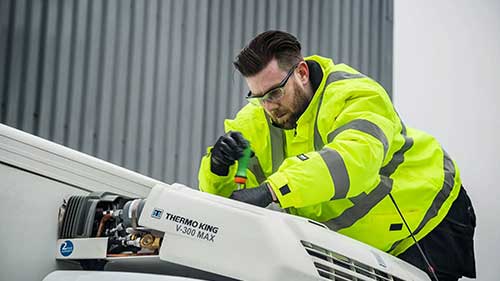 Still family-owned,
still independent
Just as it was back in 1909, Marshall is still proud to be an independent, family-owned British company.
The values that drove David Marshall back then still motivate Marshall people today – pride in the quality of our work, our instinct to the right thing – and our willingness to tackle challenges that others can't or won't.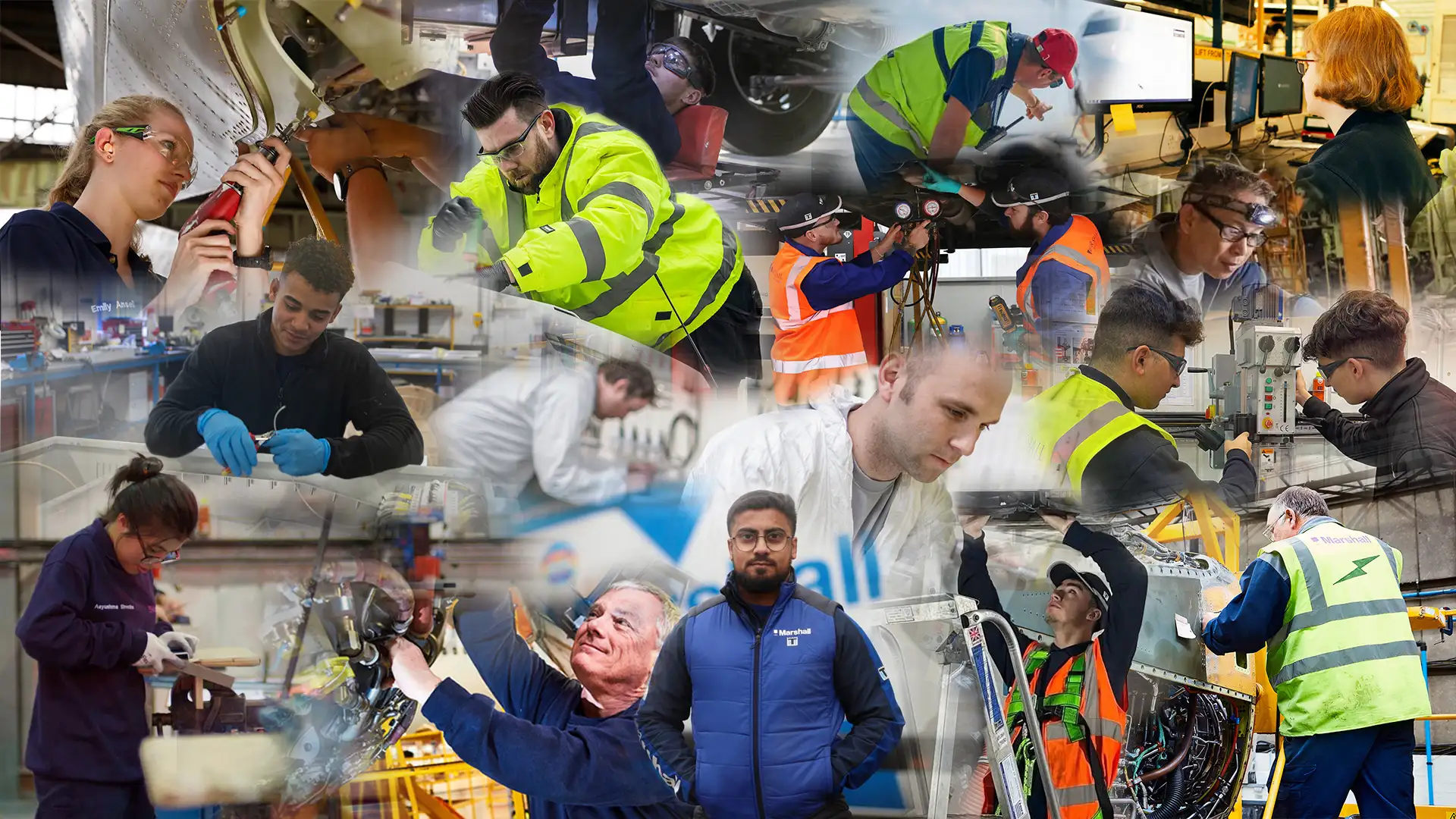 A trusted partner
We've always worked in partnership with some of the world's best – whether it was Austin cars back in 1920 or the RAF, US Airforce or Tesco's in the modern era.
Today, we work with: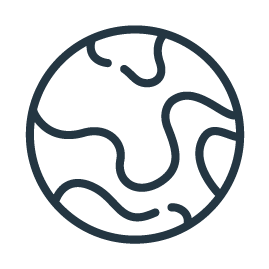 18 different international operations
globally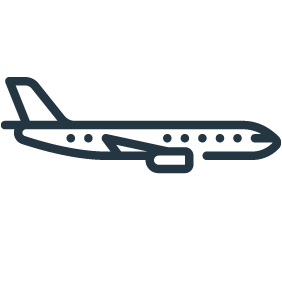 Some of

the world's best known aviation companies,

including Boeing and BAE Systems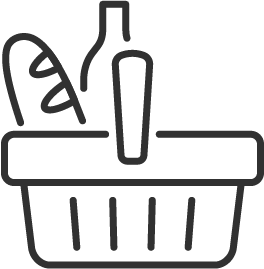 Some
of the UK's

largest supermarkets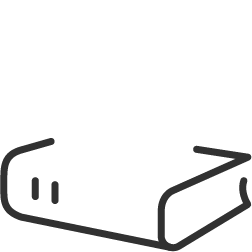 Academic institutions,
like Cranfield University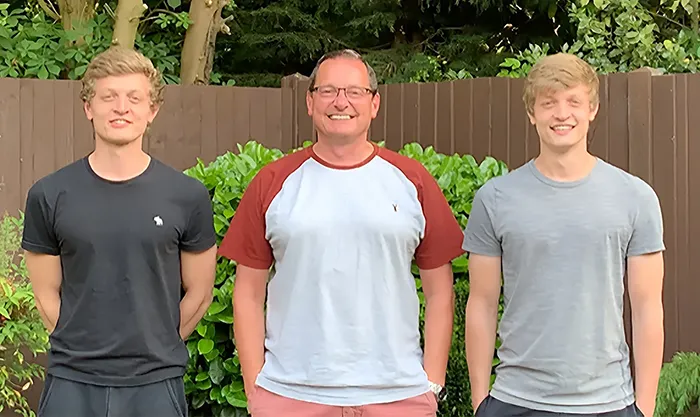 Matt, Tim and Josh Lucas: one of many families working at Marshall
Marshall Aerospace's Chief Engineer Mark Johnston began as an apprentice
Helping people move forward

since 1909

Today, the Marshall workforce of 2,000 people spans three continents.

The family nature of our organisation has always attracted families to work for us. It's common to find different generations of the same families working at Marshall.

Our longevity as a business is reflected in the tenure of our people. Half our workforce has been with us for ten years or more – and one in 13 of our workforce has been with us for more than 30 years – something we celebrate in our 30+ Club.
"The part played by the Marshall family and Companies in establishing and maintaining long-term employment for family generations in Cambridge for all grades of labour …"
– Sir Arthur Marshall's response when asked what he would most like to be remembered for
Contributing
to our communities
From our eighty plus years long relationship with Squadron 104, the Cambridge Air Training Corps, to sponsoring local fun days or Cambridge's Millennium Cycleway, right up to our Employee Volunteering and Community Fund schemes in the present day, we've always aimed to contribute to the communities in which we live and work.
We are also proud participants in the professional communities to which we belong, such as our 40-year relationship with the Douglas Bader Foundation,the Women in Cold Chain initiative, or our sponsorship of Team Phoenix, the world's first all-amputee display team.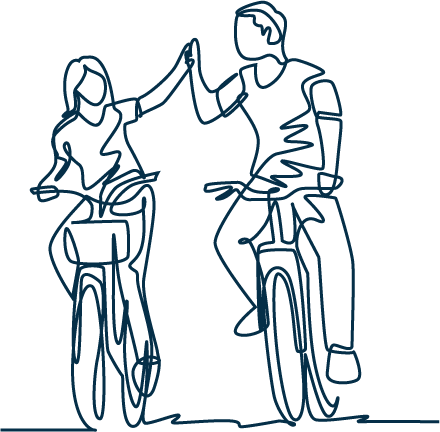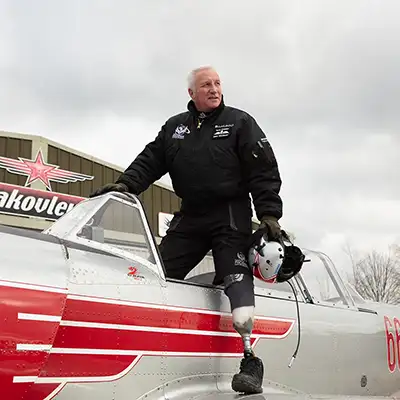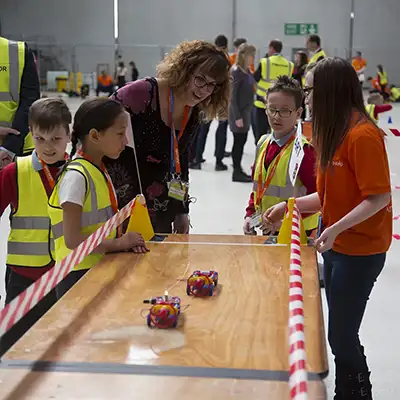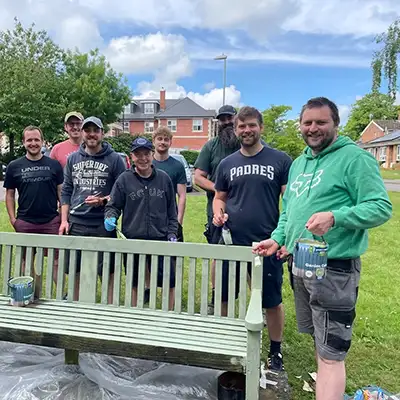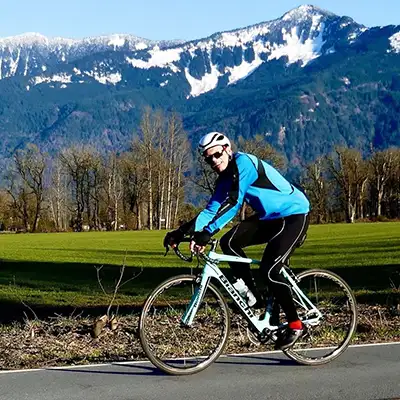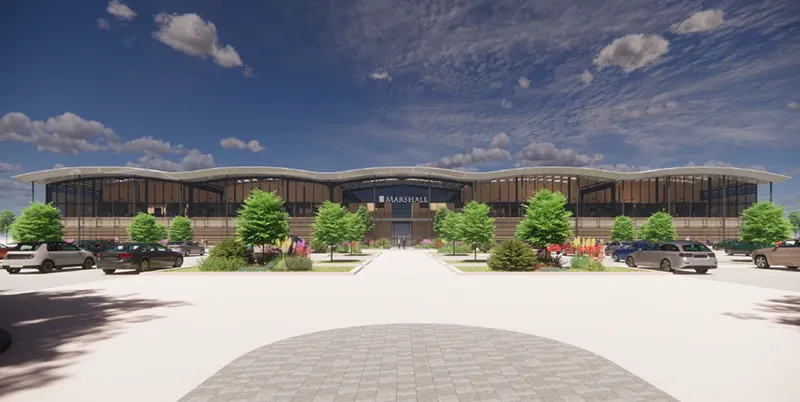 Cambridge

and beyond
As Marshall looks to stay at the forefront of the aviation industry, our aerospace business is looking for a new home. We are intending to relocate to Bedfordshire, where it will be easier to attract future generations of engineering talent.
Our Land Systems business is also intending to relocate within Cambridgeshire – but our other Cambridge-based businesses will remain in the city, which will remain the headquarters of the Marshall Group.
A new urban quarter
for Cambridge
The relocation of Marshall businesses away from Newmarket Road leaves the airport site available for redevelopment. It's one of the largest brownfield sites in the region – and represents a unique opportunity for Cambridge.
The site, known as Cambridge East, has been identified in emerging Local Plan consultation for approximately 7,000 homes and 9,000 jobs. The full Draft Local Plan is anticipated in Summer/Autumn 2023.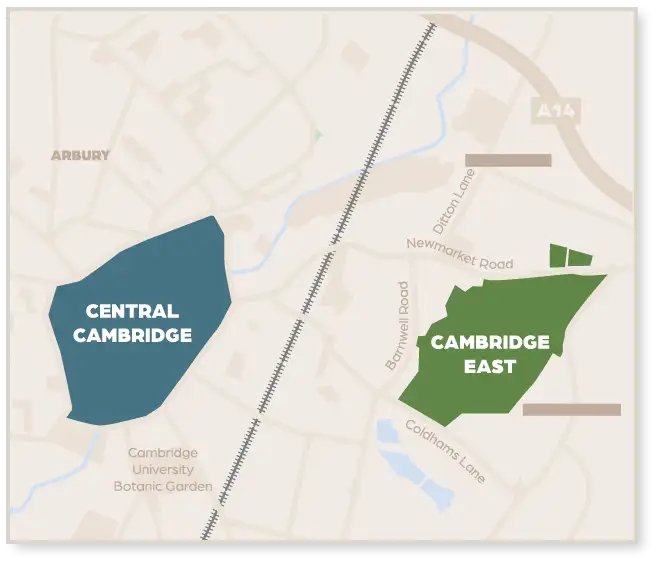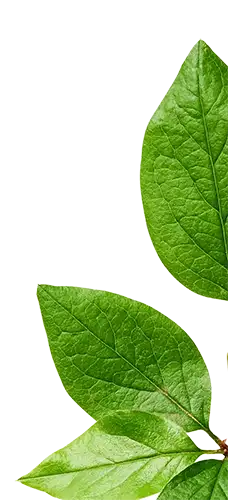 THANK YOU FOR EXPLORING
THE EXTRAORDINARY MARSHALL STORY
Ask questions or share your Marshall memories:
Keep up to date with the next chapters: